Welkom! Dit is de Daily Focusplanner bonusmateriaal pagina speciaal voor wie de planner gebruikt. Op deze pagina vind je drie gratis mini-trainingen ter waarde van 74,- euro elk. Namelijk de Turbo-centreren minitraining, de Dagstart minitraining en de Dagoogst minitraining. Verder vind je meer informatie over de auteur Anouk Brack en kun je zelf vrijblijvend een afspraak inplannen.
3 gratis minitrainingen
De routines uit de Focusplanner zijn ook voor jou beschikbaar gemaakt als minitrainingen van steeds 5 korte afleveringen. Door de minitraining te doen leer je het waarom van de routines en krijg je er meer handigheid in.
Klik op de afbeeldingen om er meteen mee te starten!
Over de auteur
De schrijver van de Focusplanner is Anouk Brack. Ze is internationaal leiderschapsexpert met een achtergrond in westerse wetenschap en oosterse wijsheden. Ze helpt gedreven professionals en leidinggevenden te doen wat er echt toe doet door krachtige, eenvoudige tools en technieken te ontwikkelen. Ze schreef De verborgen dimensie van leiderschap over je beste zelf zijn ook onder druk en Leiderschap in verandering over samen doen wat ertoe doet. Meer informatie over Anouk en wat ze doet kun je vinden op anouka.nl
Wil je sparren over hoe Anouk jou en/of je team kan helpen meer resultaat te halen met minder gedoe en stress?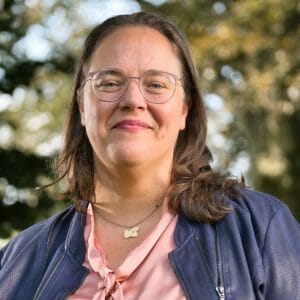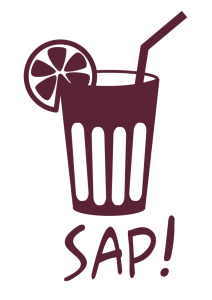 Jaartraject Strategische Adempauze
De Dagstart en Dagoogst zijn onderdeel van de uitgebreidere Strategische Adempauze methode. Dat is een methode voor meer focus, flow en voldoening. Je realiseert dat door dagelijkse, wekelijkse, maandelijkse, kwartaal en jaarlijkse routines in te bouwen. Hier vind je een korte video over hoe de Dagstart en Dagoogst routines uit de Focusplanner past in de Strategische Adempauze methode. En daaronder kun je de pagina's uit de planner die de rest van de Strategische Adempauze methode toelichten downloaden.
Omdat het best een aantal nieuwe routines zijn om een plek te geven in je werkleven, kan het fijn zijn je te laten begeleiden hierbij. Dit kan individueel of als groep. Wil je met ondersteuning aan de slag met die methode, plan dan vrijblijvend een afspraak in met Anouk.
Video Strategische Adempauze (1:05)
De routines uit de Daily Focusplanner maken deel uit van de Strategische Adempauze. In deze video vertelt Anouk daar meer over.
Extra routines van de Strategische Adempauze methode
De Dagstart en Dagoogst zijn onderdeel van de Strategische Adempauze methode die door Anouk Brack ontwikkeld is. Achterin de Focusplanner staan de wekelijkse, maandelijks, kwartaal en jaarroutines samengevat. Als je deze routines wilt gaan inzetten, kan het fijn zijn om deze pagina's digitaal te downloaden of uit te printen.
Schrijf je in voor de nieuwsbrief
Blijf op de hoogte met updates over je (persoonlijk) leiderschap met focus en flow
Ontvang ongeveer elke maand een update met tips, nieuws en nieuwe gratis diensten zoals de LeiderSap podcast en minitrainingen. Hierdoor kun je jouw mooie bijdrage leveren met nog meer gemak, voldoening en resultaat. En je kunt je natuurlijk altijd eenvoudig weer uitschrijven.
Deel hier je ervaringen, vragen en tips
We zijn heel benieuwd hoe jij de Focusplanner gebruikt en of je nog vragen of tips hebt!